Regular hygiene treatment
Our dental Hygienist carries out a professional scaling and polishing of teeth using ultrasonic and manual instruments, which includes: removal of plaque and tartar above and below the gum line. She will also advise you how to look after your teeth on the daily basis, explain brushing techniques and how to use interdental devices like dental floss or interdental brushes.

You might be offer an advanced cleaning with Airflow (Diamond Polishing) if your teeth are crowded or stained, you are wearing braces or fixed retainer. Airflow is an high end power jet with automatic combination of air, water and polishing powder. This jet can perfectly reach inter-dental areas, gum margins and most inaccessible areas and removal all the stain from smoking, tea, red wine etc. This is not a tooth whitening treatment but a lot of patients have commented on how much whiter their teeth appeared afterwards.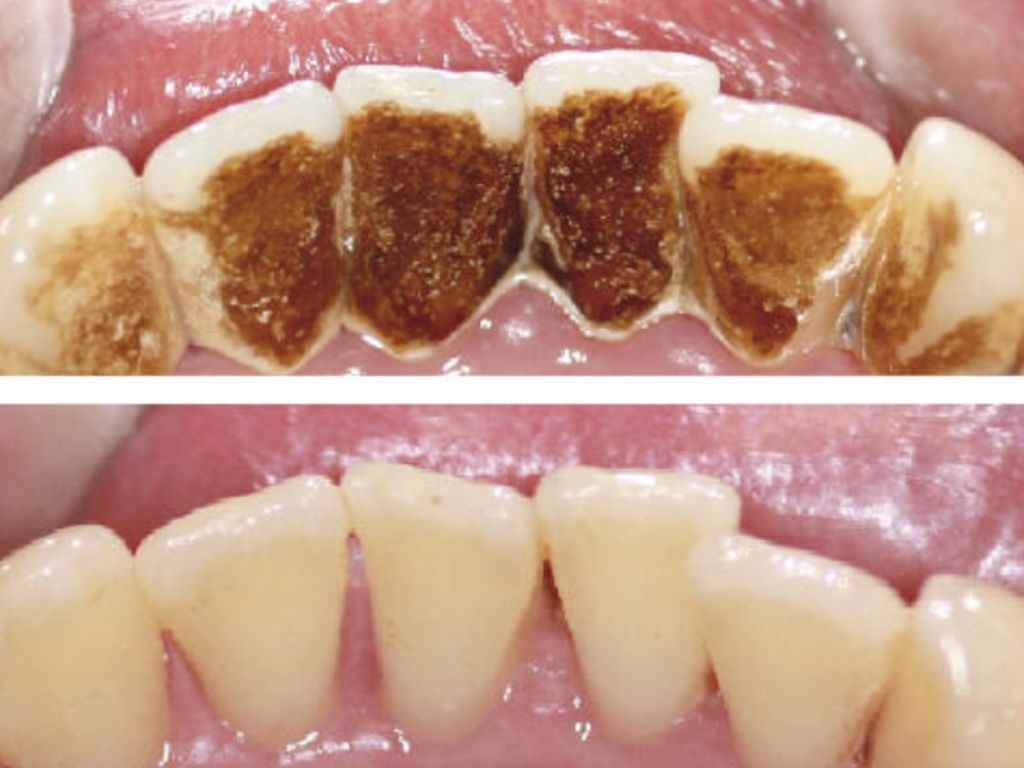 Uzębienie przed i po czyszczeniu
If your last Hygienist session was more than 6 months ago and you are not regular attender you may be asked to see the dentist for check-up after treatment.
How often should we see the Hygienist?

Normally dental hygienist appointments will be given after dental check up and follow every 6 months. It might be more frequent if necessary depends of the case.
Direct Access
What does this mean? Direct access means you can now make an appointment with our Dental Hygienist without a dental examination first.