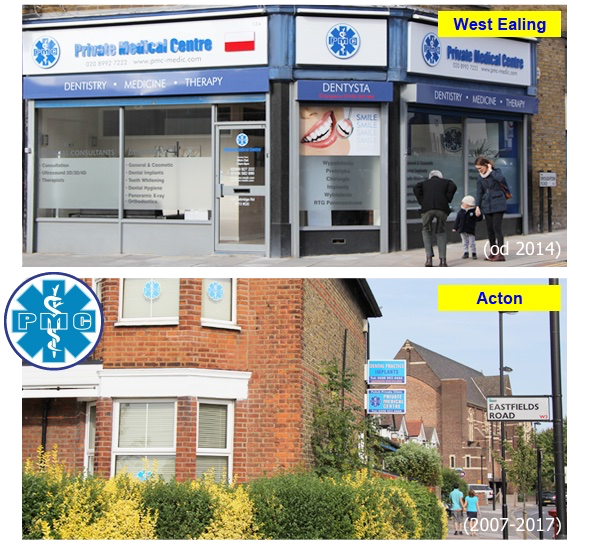 We value professionalism !
Since its beginning PMC Dental in London has always focused on dentistry. Our clinics offer three professionally equipped dental offices as well as a professional team of dentists from the best Polish medical Universities. At your disposal are the following facilities: three advanced dental units from renowned Sirona Dental, Sinius, Teneo and C8+, state-of-the-art modern digital panoramic radiograh Orthophos XG 3D-ready, a modern endodontics and increasingly popular laser therapy – we want dental treatment to be painless, effective and quick.

Safety and quality are our priorities ! High quality of the services in our clinic has been confirmed by the Care Quality Commission certificate. We guarantee complete safety and high standards of treatment. We pride ourselves on the fact that the Polish dentists working for PMC Dental are highly regarded by English-speaking patients.
Your healthy smile is our satisfaction !
Using high-tech materials we aim to deliver quality, comfort and a happy smile :-)
Visit us today and have a professional dental treatment at unbelievable low cost!